318 FIS F-106 DELTA Dart INVENTORY
INFORMATION PROVIDED BY
Erv Smalley's & Marty Isham's Convair F-106 Delta Dart Website

SERIAL No
MFG DATE
318 FIS IN
318 FIS OUT
NOTE
59-0141
0ct 59 (# 332)
01 apr 66
15 jul 68
to 48 fis
23 dec 68
02 nov 83
amarc (fn120)
DATE
UNIT
BASE
03 Feb 61
456 FIS (ADC)
Castle AFB CA
24 Apr 63
498 FIS / 325 FW (ADC)
McChord afb, wa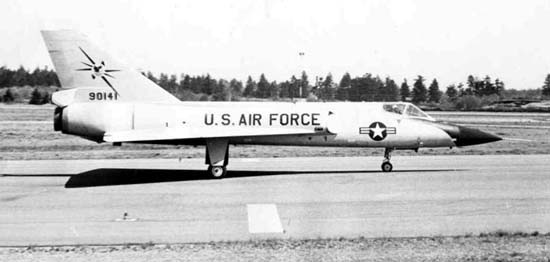 photo from Peterson Air & Space Museum archives
01 Apr 66
318 FIS / 325 FW (ADC)
McChord afb, wa
01 Jul 68
318 FIS (ADCOM)
McChord afb, wa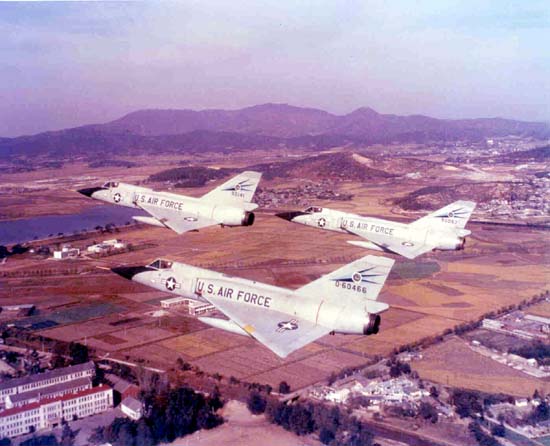 59-0141 IN THE LEAD OVER KOREA IN THE LATE 60'S (ISHAM COLLECTION)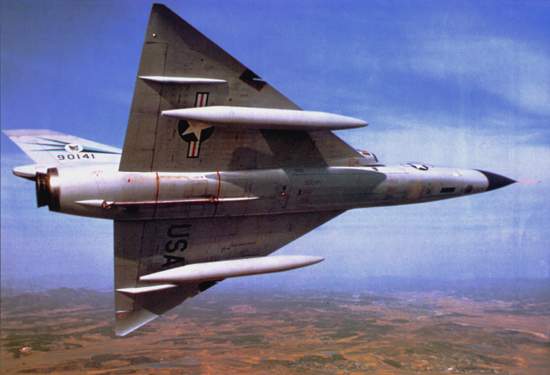 59-0141 BREAKS FORMATION FOR A LANDING IN KOREA (ISHAM COLLECTION)
15 Jul 68
48 FIS (ADCOM)
osan ab, korea
23 Dec 68
318 FIS (ADCOM)
McChord afb, wa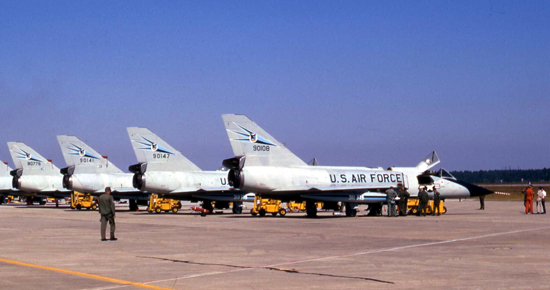 3RD IN LINE, 59-0141 IS PICTURED IN 1974 DURING WILLIAM TELL WEAPONS MEET.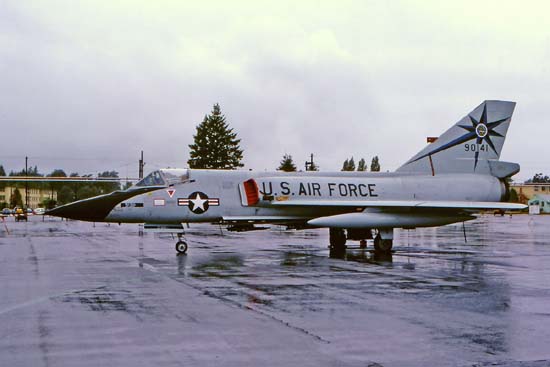 JULY 1979 (GERRIT59 FLICKR)
01 Oct 79
318TH fis (FROM ADCOM to TAC)
McChord afb, wa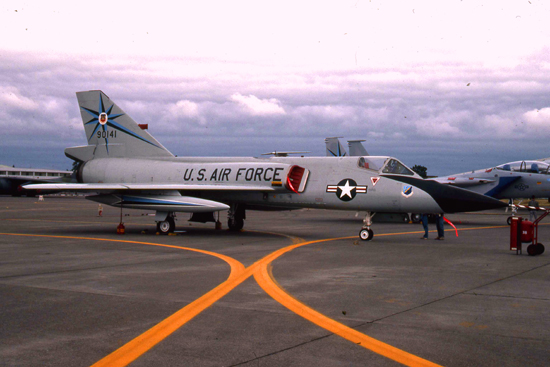 59-
0141 ON DISPLAY WITH McCHORD's FIRST F-15 (76-0141) IN MID 1983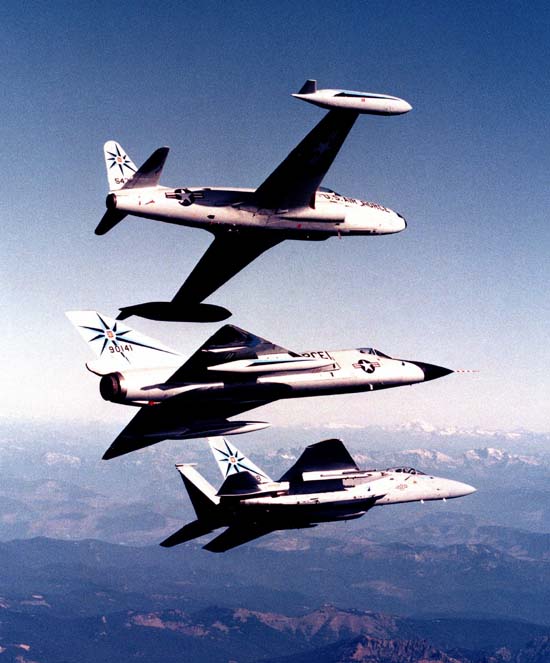 IN FORMATION WITH 318TH FIS T-33 & f-15 -15 SEPT 1983 (USAF)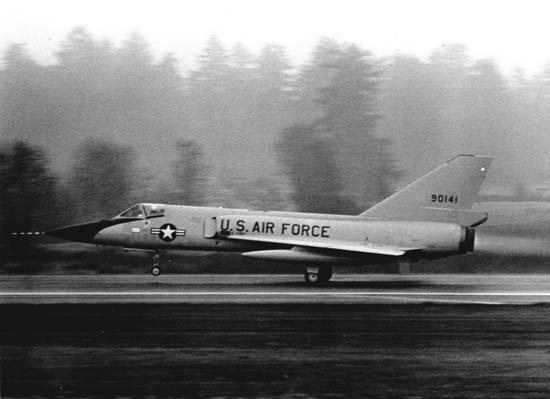 Lifting off in full AB from McChord for the final time #141 was the last F-106 assigned to the 318th.
02 Nov 83
storage - amarc (fn020)
Davis Monthan AFB AZ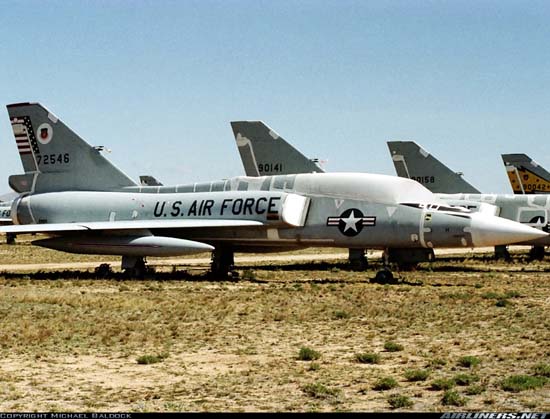 SECOND IN LINE AT THE "BONEYARD" 14 FEB 1987 (
Michael Baldock
AILINERS.NET)

once surrounded by other f-106'
s, 59-0141 IS PICTURED IN THE "BONEYARD" BEFORE ITS DRONE ASSIGNMENT.
26 Feb 91
qf-106 conversion (AD134)
AEL Inc - East Alton IL
07 Jun 91
det 1 82 ats / 475th weg (TAC)
Holloman AFB NM
06 Nov 92
Shot down on 6th NULLO
(FIM-92 Stinger SAM)
Holloman AFB NM
ASSIGNED CREWS